Engagement Photos, and their Importance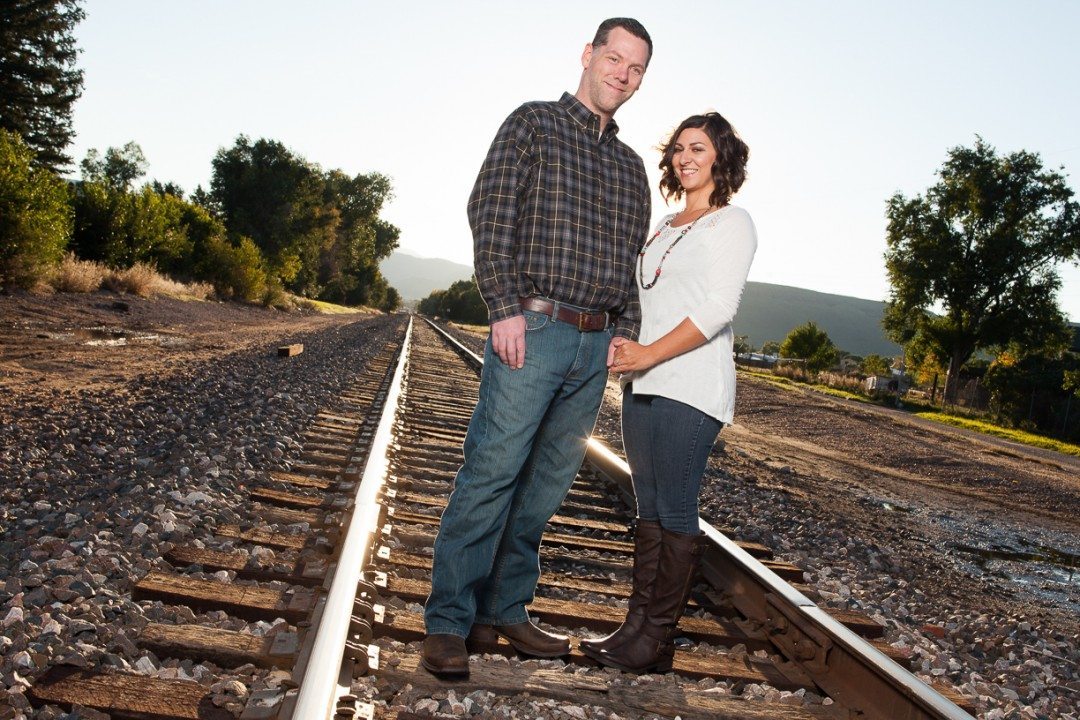 Engagement photos are a very important factor to consider when you are comparing wedding photographers. Often times, these are the first professional photos that your friends and family will see of you. They go out on save the dates. Many times they are made into prints to be displayed at the wedding venue. Most frequently, in this world of social media we live, they will go on the internet to announce to the world that you have made the decision to join as one. Engagement photos are important because it gives you and your photographer the opportunity to work together and learn one another. At Blue Spruce Photography, we use these engagement sessions to learn the way you like to be photographed. We discover the characteristics or quirks that make you unique as a couple. Most of all, we uncover your personalities, and the reasons you fell in live with one another . Through all these interactions, it allows us on the wedding day to create images that are unique to you.
In our wedding packages, engagement sessions are included. We have hidden gems throughout Colorado where we can meet to shoot amongst the natural Colorado beauty and scenery. Or we can work with you to shoot at locations that might have sentimental significance. We have shot at the homes of couples, railroad tracks near their childhood homes, and in parks in which they feel comfortable. We have shot at historical landmarks, ski slopes, and National Parks. It is important to us to shoot at a place that captures the essence of you. The images mean more to you if they are done in a place that you care about. We also encourage trying different outfits to achieve a variety of looks. Many of our couples have also done their hair and makeup tests on the days we shoot the engagement photos. This allows you to see how it comes across in a photograph. After the engagement photography process is complete, you will have a portfolio of images to use however you see fit. You will be more comfortable with me and my personality and will be able to express your hopes for photography on the wedding day.

[types field="additional-blog-image" size="large" align="none" resize="proportional"][/types]
View Wedding Page: [types field='wedding-couple'][/types] Tags: Colorado Mountain Wedding, Colorado Mountain Weddings, Colorado Springs Wedding, breckenridge wedding photography, colorado springs wedding photographer, colorado wedding photography, denver, denver wedding, denver wedding photographer, denver wedding photography, durango wedding photographer, durango wedding photography, echo basin cabin and rv resort, mancos colorado wedding photographer, mancos colorado wedding videography, mancos wedding photography